Fashion North's Barbora Bednarova reveals her two-day, 1,400-mile journey through six countries to get home to Slovakia from the University of Sunderland
We all heard about Coronavirus before it hit us. I remember I was reading an article about the Chinese wanting to build a hospital in seven days. That was the first time I thought this might be serious but I hoped it will stay in China.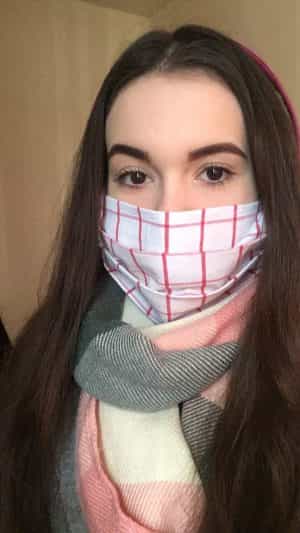 I made myself a mask from a tea towel
It was the beginning of March, just when I came back from my home country of Slovakia where I spend my boyfriend's birthday. I came back straight to my fashion journalism course at Sunderland university and thought that the virus might be slowly getting everywhere but was not too serious.
Suddenly the numbers of people infected started to grow and I heard about other people trying to get back to their countries. I thought they are just panicking. I said to myself: 'I can't leave! I have to finish my third year fashion journalism project, a website on living sustainably, and I have a lot of assignments and work.'
I am from Slovakia, over 1,400 miles from Sunderland, but by the time my housemates and me started to think about going back home, it was already impossible. The borders of the country were closed and all airports in the country were shut down.
There was no chance of getting home.
I contacted the Slovak Embassy and I ended up alone in the house where I lived with five other friends. They all managed to go home sooner than me and the only option I had was to wait. I waited for a week until they got back to me. Slovak Embassy arranged escape buses with which we could get home.
They emailed me saying they had a place for me on the bus. I remember I started to cry because I thought I won't be able to go home and when the situation worsens, I would be staying at home alone. It was Friday and the bus was leaving on Monday morning from London. I had to pack my suitcase and pack all my belongings into boxes which I then left in the house.
I travelled down to London on Sunday at 11pm and I arrived to Slovakia on Tuesday March 31 at 9pm. The journey wasn't easy. It took almost two days and I travelled by bus and ferry through six countries.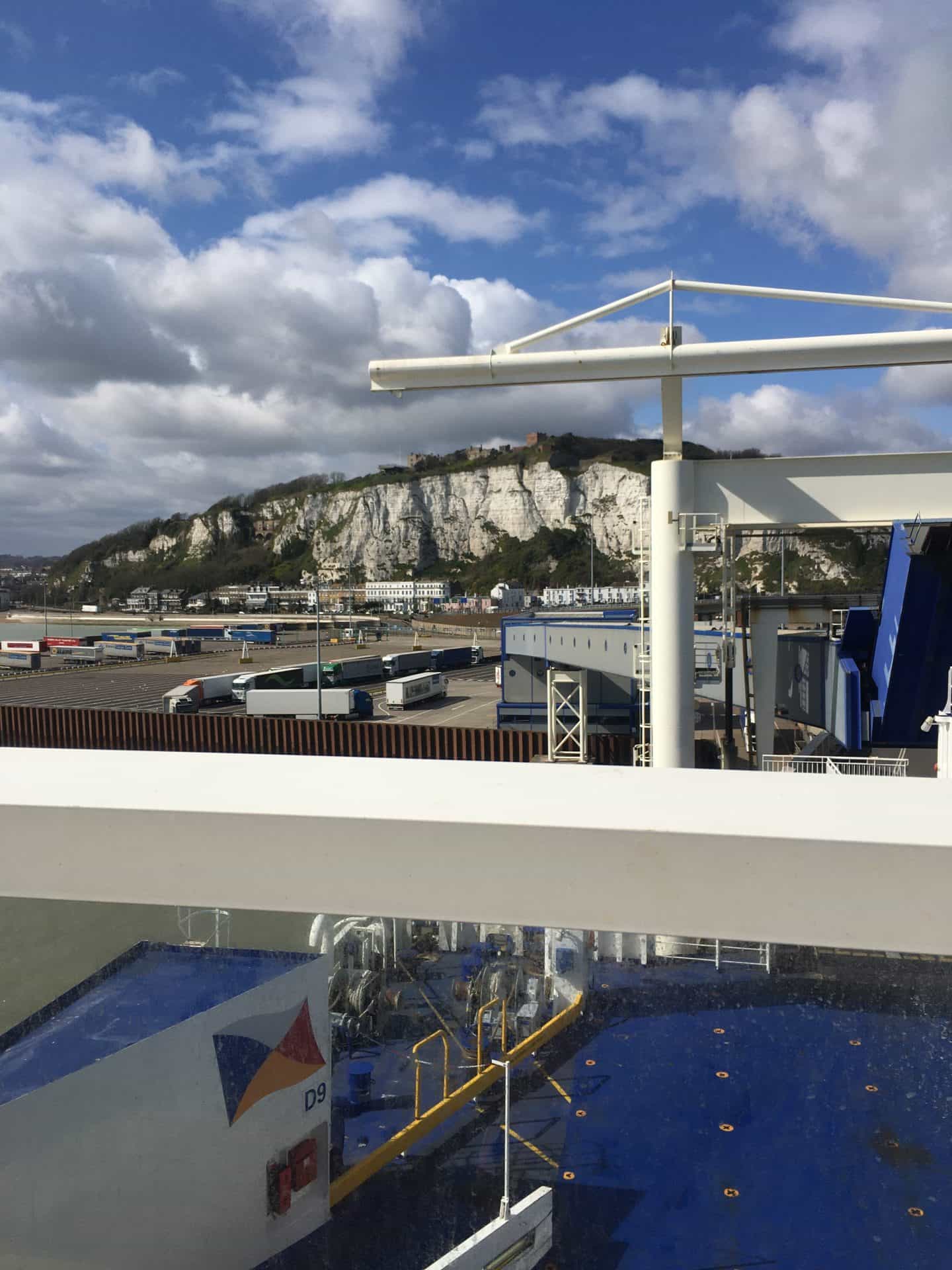 Ferry from Dover to Calais in France.
During the whole journey, we had to wear surgical masks as it is required to wear masks in Slovakia. When we crossed the borders I still didn't know where I was going. When you come back from foreign countries, you have to spend 14 days in state quarantine wherever the government decide to put you.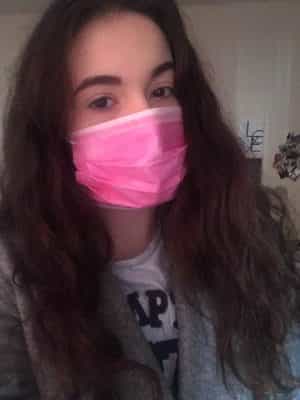 Me wearing a mask at the beginning of the journey.
We travelled from one side of the country to the other with a police escort. We travelled together on three buses with more than 200 people.
When I am writing this, it's my fifth day in a state quarantine where I can't even leave the room. Yesterday they tested me for COVID-19 and now I have to wait 48 hours for the results. If I am negative, I can finally go home where I have to finish the rest of the days I must spend in quarantine.
The bathroom where I am staying.
Staying in a state quarantine is not the worst, even though the place I am staying in is not in the best condition. The things I really miss are my friends, my work and coffee. I miss that I am not in Sunderland anymore and I will probably not have a proper graduation in July, as I was dreaming of having from day one at university.

The view from the student dormitories where I am spending my quarantine.
I never ever imagined I will spend writing my final year fashion project and finishing my assignments on editorial styling and ethics in state quarantine as the virus spreads around the whole world.
Even though it's not easy, I think it's very important to keep your mindset positive and try to use every moment you have effectively. Even though you're far away from your family and from a boyfriend who you have no idea when you see again.
I hope the virus will be gone soon and we will be back to our normal lives sooner than we expected.
My top tips on how to survive when you're in quarantine:
Breathe and be kind to yourself. This tough time will end soon and you will be stronger than ever before.
Read the online magazines and books that you bought months ago but haven't had time to read.
Exercise. I've been exercising almost every day and it is something that keeps me positive and  makes me feel better. I recommend workouts from MadFit. She is amazing and has a lot of flat-friendly workouts, HIIT workouts, yoga and many more.
4. Learn something new. Try to sew or learn a new language. Learn something you always wanted to learn but you didn't have time.
5. Indulge yourself. Do facials at home, have a bath, listen to relaxing music.
UPDATE: Barbora tested negative for the virus and was allowed to return home to her family on April 7th.