Get to know this year's Fashion North team!
Our fashion and lifestyle website is based in Sunderland and covers all types of content around the North East. From latest news, events, top trends and exclusive interviews, we've got them covered!
Our contributors are all students at the University of Sunderland, and are led by their fellow peers.
Meet our fantastic team:
EDITOR: CAITLYN MCADAM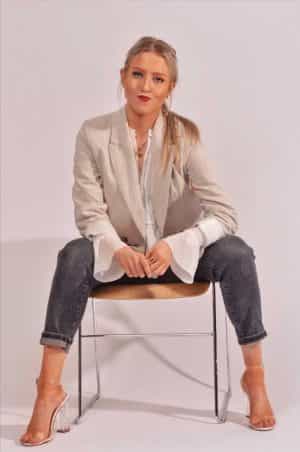 Hi, my name is Caitlyn, and I am Editor in Chief at Fashion North.
I am a third-year fashion journalism student, and I am from Newcastle. I have always enjoyed writing about the fashion and beauty industry because I am just obsessed with buying clothes and make-up. My two favourite high street shops are H&M and Zara. I love creating content whether it being imagery or a video to share with like-minded people. The reason I decided to study Fashion Journalism stemmed from my fashion blog, where I produce original fashion and beauty content targeted to young independent women. By having a passion for fashion and journalism, this has allowed me to expand my skills further and I owe it all to Fashion North and the creative team behind it.
DEPUTY EDITOR: LUCY BRITNELL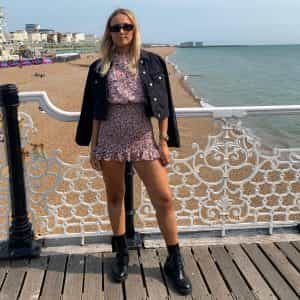 I'm Lucy Britnell and I am Deputy Editor of Fashion North.
From a young age my main interest has always been fashion. From the age of 11, when starting secondary school my main ambition was to go onto being a fashion journalist.  Fashion North has allowed me to progress my writing ability as well as grow my love for fashion, and as Deputy Editor I want to gain more skills about working at a real fashion publication.
SOCIAL MEDIA EDITOR: BECCA REDFORD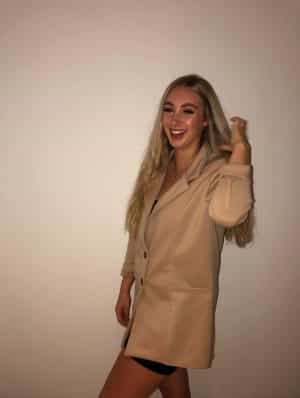 Hi, I'm Becca and I am a 21-year old Fashion Journalism student at the University of Sunderland.
I am currently in my final year of studies and I have recently become the social media editor for Fashion North. I currently live in Newcastle but I am hoping to move to Manchester or London once I graduate to focus on a career in social media and freelance journalism.
TRENDS EDITOR: EVE FRANKLIN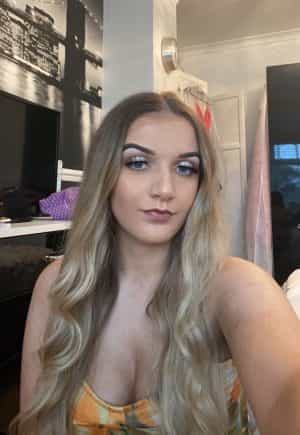 Hi, my name is Eve and I am the Trends Editor for Fashion North.
I'm in my third and final year of my fashion journalism degree and I am from a small town in Cumbria called Barrow. I love writing about anything relating to fashion and beauty, whether it's an easy-to-read get the look, or a hard-hitting feature about issues within the industry. The main reason why I chose to study Fashion Journalism at Sunderland is because of the Fashion North website. It's great to be able to have a go at writing different kinds of articles and be able to showcase your work online for everyone to see!
FEATURES EDITOR: YASMIN DEFTY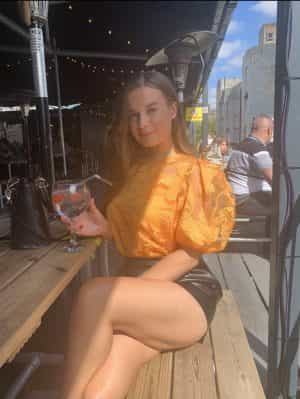 Hi, my name is Yasmin and I'm the features editor at Fashion North.
I'm in my third year here at Sunderland University, studying fashion journalism. I enjoy writing and fashion, so combining the two is perfect for me. I love shopping and I probably do it far too much; Zara, ASOS and Feel Unique are my favourites. I couldn't live without perfume, jewellery and coffee.
DEPUTY FEATURES EDITOR: HOLLY ALLTON 
Hi, my name is Holly Allton and I'm Deputy Features Editor at Fashion North.
I am a second year Journalism student from South Shields.  I decided to take Fashion Journalism as an optional module last year and since then my excitement and love for the fashion industry and writing for it, has grown so much. I decided to take on the role as Deputy Features Editor as features have always intrigued me, and I find reading and writing them to be an enjoyable experience.  I love to create content based on affordability as that is something I also look for, from piecing together vintage pre-loved clothes or buying high street make-up – Revolution is my fave!  I am so happy that Fashion North have given me this platform to use as a creative outlet and a way of learning new skills too.  As a 25 year old mature student, I worried that I would struggle at university after being out of education for so long, but I feel I have found my feet quite easily due to the help and opportunities University of Sunderland and all of it's Journalism departments have offered me.
BEAUTY EDITOR: SORINA MIHAILA 
Hi! My name is Sorina Mihaila.
I am the beauty editor for Fashion North and I study journalism at Sunderland University. I love writing and inspiring people and I have always been fascinated by the beauty world. However, I have never seen it as a superficial interest. You can love both makeup and literature.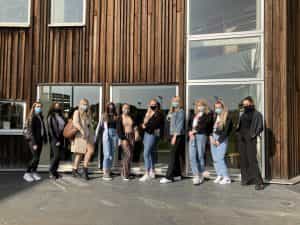 All content on this website is produced by fashion journalism students at the University of Sunderland.
If you are interested in studying on this course, please go to the University website or email programme leader Carole Watson on carole.watson@sunderland.ac.uk.
Can't find who you want to contact? Email: fashionnortheditor@gmail.com and we will be happy to help with your request.