University lectures have moved to Zoom calls, coffee and a catch up is now done over Facetime and your night-out is now attended over a group Skype call, our phones are being held responsible for our social lives more than ever .
When going to any social event in the real world (a distant memory for the majority of us) ,what we wear is often the most important decision; heels or flats, trousers or skirt, nude or red lipstick but staying at home still has us planning outfits for our digital meet ups.
For many of us, the dilemma of picking an outfit, doing hours of self-care is condensed to one evening consisting of either a virtual night out with friends, date night with your partner or games night with your neighbours. In our current stay at home lives, we still have lots of opportunities that require us to dress up.
Drinks with your friends
Forget jeans and a nice top, its all about dressy tops and comfy loungewear, just because you're stuck inside doesn't mean that you can't make an effort (on the top half anyway).
Keep your look chilled yet chic with a joggers and top, whether you opt for neutral tones or bright and bold hues, make sweatpants and tops your new season uniform.
Keep your look effortlessly chilled with a pair of oversized 90s inspired grey joggers from Topshop (£25) and keep the business side on the top half, with this white broderie shirred milk maid style blouse from ISawItFirst (£15). For accessories, opt for classic gold hoops from Asos (£16) to complete your at home drinks night outfit.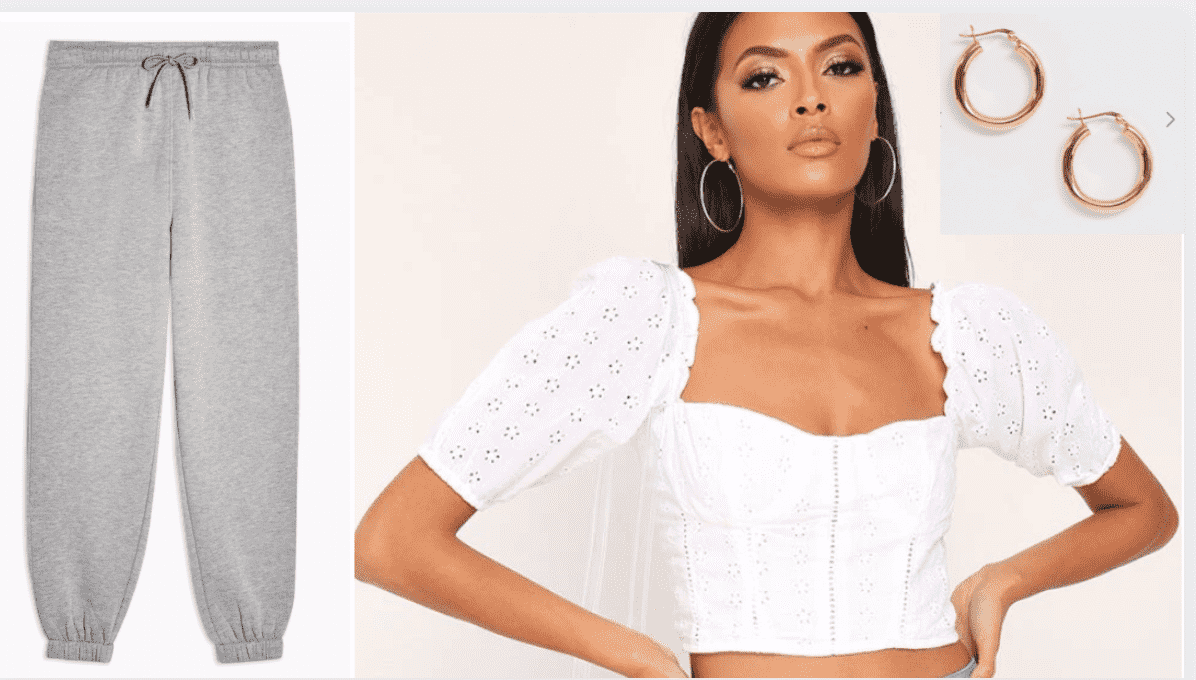 Date Night
Dating in the age of quarantine can be restricting, if you're starting something new with someone from a dating app or having dinner with your significant other, what you wear is still very important.
Show your personality with a comfortable yet fashionable approach to at home dating, virtual first impressions count. Ditch your loungewear and dress for the occasion, whether maxi or mini show your style via Facetime with the perfect dress.
Incorporate some spring florals with this pink bardot split midi- dress from Miss Guided (£16) or stay on trend with a polka dot print one shoulder mini dress from Nasty Gal (£32). There's so many options for the perfect stand out outfit, dress to suit your style for a confidence filled evening of digital dating.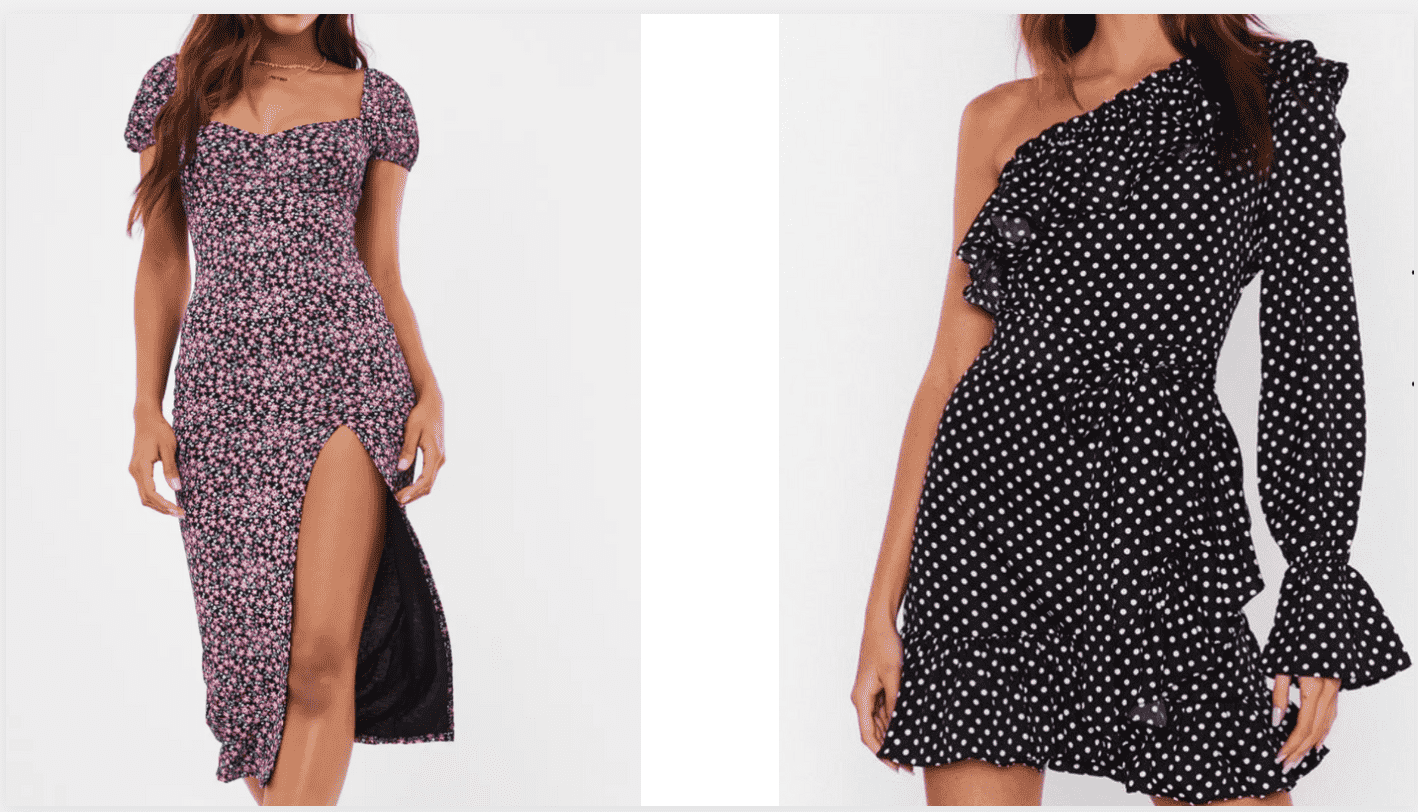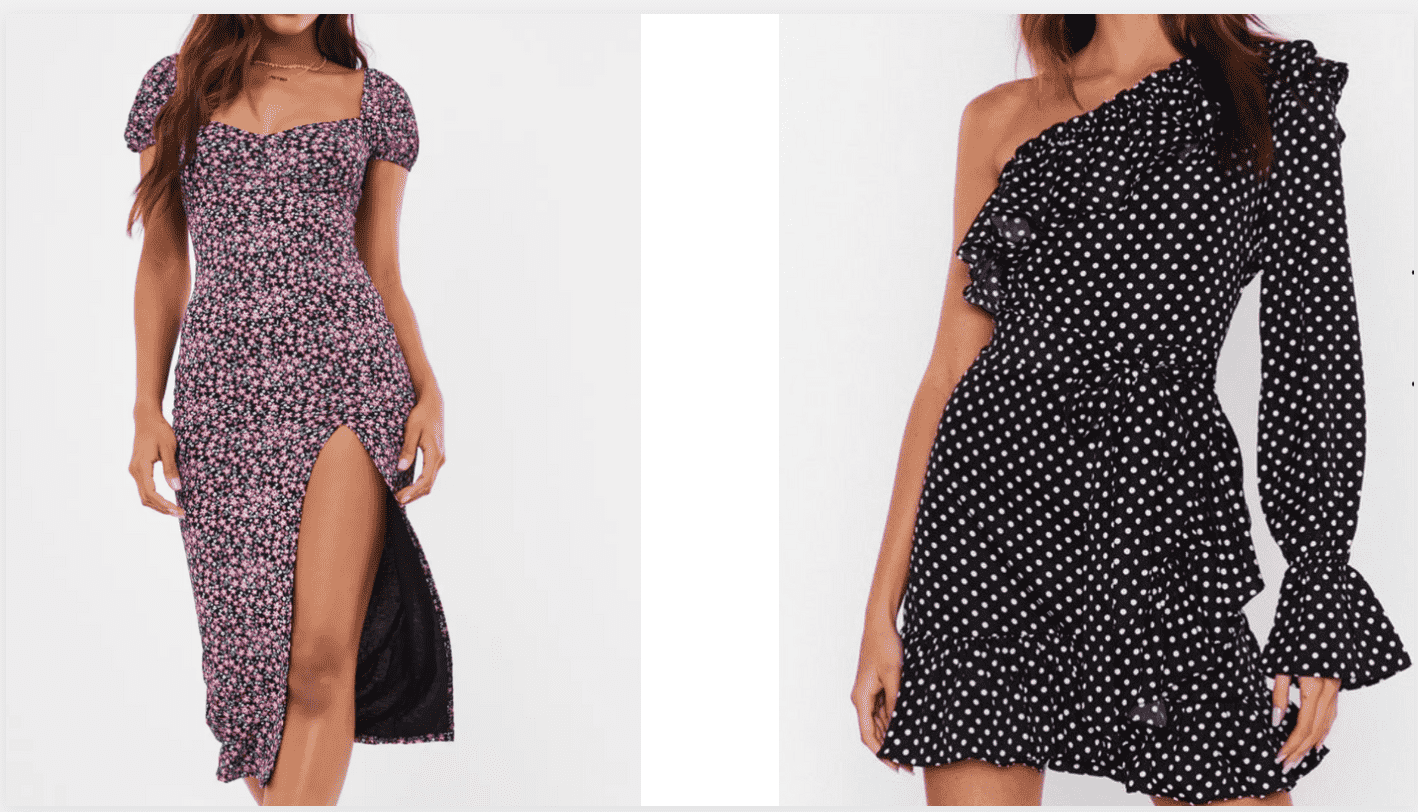 Let us know over on Twitter what your go-to video call outfit is.